Dear Friends,
School is back in session, there is a blanket of clouds covering the skies, and pumpkin spice lattes are back in full force – fall is here. As you are settling back into the routines of school, fall sports, homework, holiday planning and everything else that comes with this time of year, we too here at Girls Inc. are settling into fall as well.
For us, fall means the launch of our Girls Groups across the Pacific Northwest. We are currently in approximately 70 schools in the Portland Metro area, 13 schools in Southwest Washington, and 3 schools in Seattle. Fall also brings one of our most celebrated events, the Day of the Girl Luncheon. In honor of the U.N's International Day of the Girl, this is an opportunity to gather as a community to recognize the challenges that women and girls face worldwide but also to celebrate the work that as a community we are doing to inspire the Power of Her. We hope you are able to join us.
Wishing you all the best this fall.
Warmly,
Are you ready to
Fuel Her Fire?
For just $84/month you could
be her Champion and become
a Go-To Partner!
The U.N. established October 11th as the International Day of the Girl to raise awareness about the challenges girls and women face worldwide. We would like to invite you to join us for our annual luncheon celebrating this special day. This year will be our 8th annual Day of the Girl Luncheon in Portland, the 2nd annual in Southwest Washington, and our inaugural Day of the Girl Luncheon in Seattle!
We are thrilled to be part of such vibrant communities and want to give our community members a chance to meet our strong, smart, and bold Girls Inc. girls, explore our research-based programming and learn how together we inspire the Power Of Her. We hope you will join us at one or all three of our luncheons!
Portland: October 11th | 11:30-1:00 | The Sentinel Hotel
Seattle: October 18th | 11:30-1:00 | The Seattle Marriott Waterfront Hotel
SW Washington: October 25th | 11:30-1;00 | The Hilton Vancouver Hotel
Need a little extra motivation to attend? You are not going to want to miss our amazing speakers! We are honored to announce speaking at our Portland Luncheon will be Justice Adrienne Nelson, who was appointed to the Oregon Supreme Court in 2018, making her the first African American to sit on the state's highest court and on any appellate state court. Her election to a six-year term in November 2018 made her the first African American woman elected statewide in Oregon. Also speaking in Portland is Jessica Mozeico, Co-Founder of Et Fille Winery. Jessica pursued a career in biotechnology marketing before deciding to co-found Et Fille Winery with her father, Howard Mozeico in 2003. They ran the winery together until her father's untimely death. Jessica continues to operate Et Fille inspired by her late father's legacy and her daughter's future.
Nicole Vogel, the founder of Sagacity Media, will be joining us as a speaker at our Seattle Luncheon. Nicole launched Portland Monthly in 2003 and has grown the company into a national media organization that now operates upwards of 80 publications coast to coast. Also speaking in Seattle is Michelle Li, an anchor, and reporter for NBC-affiliate KING-TV in Seattle. Michelle has received four national Murrow awards and 9 regional Emmys. Congress also honored her with an Angels in Adoption award for her dedication to international and domestic adoption causes. Last but not least, we are pleased to announce Danielle Funston as a speaker in Seattle. Danielle is the Vice President of Blueprint and is credited for building out Blueprint's organization over the last six years, from a start-up to the fastest-growing private company to today. In addition to her accolades at Blueprint, Danielle has launched her entrepreneurial career in recent years as President of Sentinel, a partner of Blueprint and a leader of Pendulum Investments.
Southwest Washington, your amazing line up of speakers is in the process of being confirmed and we look forward to making those announcements very soon!
Portland Speakers – Justice Adrienne Nelson and Jessica Mozeico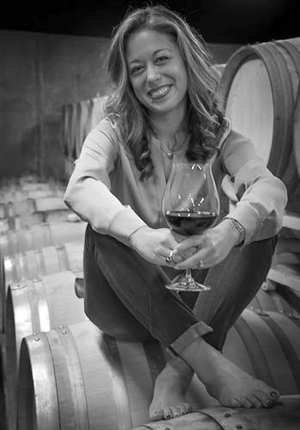 Seattle Speakers – Nicole Vogel, Michelle Li, and Danielle Funston
Southwest Washington Speakers – Coming soon!
For more information, please visit www.girlsincpnw.org/dotg .
Interested in hosting a table or sponorship opportunities? Please contact sarah.c@girlsincpnw.org
Meet Teresa!
It is our pleasure to introduce our new Southwest Washington Director, Teresa Lawwill!
Teresa comes to us most recently from the Greater Vancouver Chamber of Commerce where she served for 10 years as their Director of Community Relations. She is currently serving as President of the Delta Healthcare Foundation, helping to provide access to quality health care for individuals and families who are uninsured or underinsured. She is also proud of her work serving as Secretary of the Northwest Association for Blind Athletes Board of Directors. She is a former member of the STEM Steering Committee helping with business engagement. As a member of Pink Power, she fundraised and participated in the building of the Kearney Breast Care Center and the Holtzman Neonatal Intensive Care Unit. She is also a past board member of the YWCA Clark County and former Board Member and Fund Development Chair of the Jack, Will and Rob Youth Center in Camas.
"Family and my community are most important to me. My husband Mark and I have raised three strong, smart and bold daughters, Erica, Courtney and Whitney in SW Washington and they are raising their children in our amazing community to be strong, smart, and bold!" – Teresa Lawwill
Read Teresa's full bio at www.girlsincpnw.org/staff
Produced By Her!
Join us Saturday, October 5th for the debut of the 2019 Produced by Her films! This year, the featured films include "Girls Like Us", "Entrepreneurship In Color", and "We Are Immigrants", documentaries brought to life by the remarkable storytelling of our Produced by Her girls. Tickets for the premiere are $8 and quantities are limited, get yours today!
October 5th

2:00-4:00PM

The Clinton Street Theater
Our Produced By Her Girls have been hard at work over the summer writing, interviewing, filming, and editing these films through this amazing film production program. We hope you join us for this exclusive premiere as they debut their work!
GIRLS INC. HEALTHY SEXUALITY
Last month, our very own Isabelle Craft, was able to attend the Girls Inc. Healthy Sexuality Training along with other programming managers from all across the country. We love the times when as affiliates we get to come together to train, brainstorm and dream. But even more, we love that healthy sexuality is such an important part of the curriculum at Girls Inc. While community leaders and policymakers debate about different strategies to address adolescent sexuality issues, most youth and parents say girls need more comprehensive information relevant to their lives. Not only do girls need this information sooner rather than later – they need appropriate information throughout their development.
Through Girls Inc. Healthy Sexuality, girls acquire the knowledge and skills for taking charge of and making informed decisions about their sexual health. Exploring values, practicing responses in different situations, and thinking about their futures helps girls identify ways and reasons to avoid early pregnancy and prevent sexually transmitted infections.
However, we cannot do this important work in a vacuum. We need parents, guardians, and other trusted adults to continue these conversations at home. Talking about sex and healthy relationships doesn't have to be awkward! But if you need a good place to start, we encourage you to read through these tips and know that you will do just fine.